The Wind carried him in his belly
The Earth is his Nurse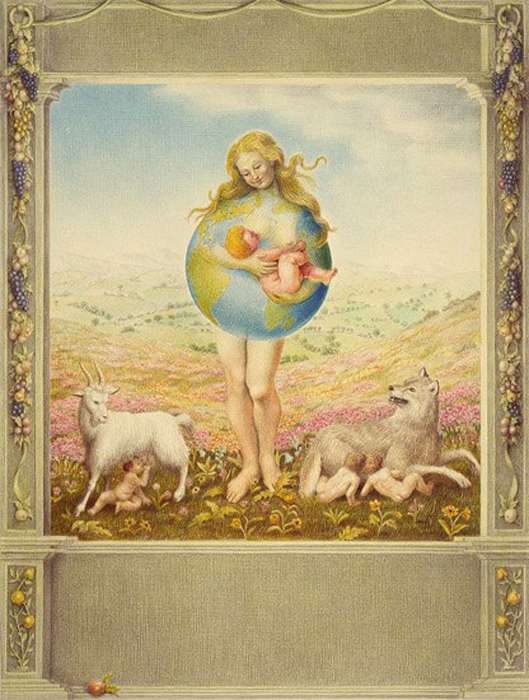 Shut up the Tree with the Old Man in a House of Dew,
& eating the fruit thereat He will become Young.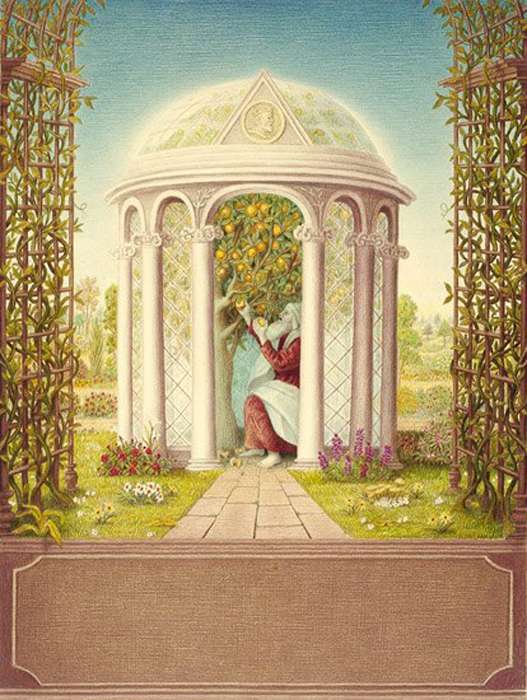 Whiten Latona and tear your books.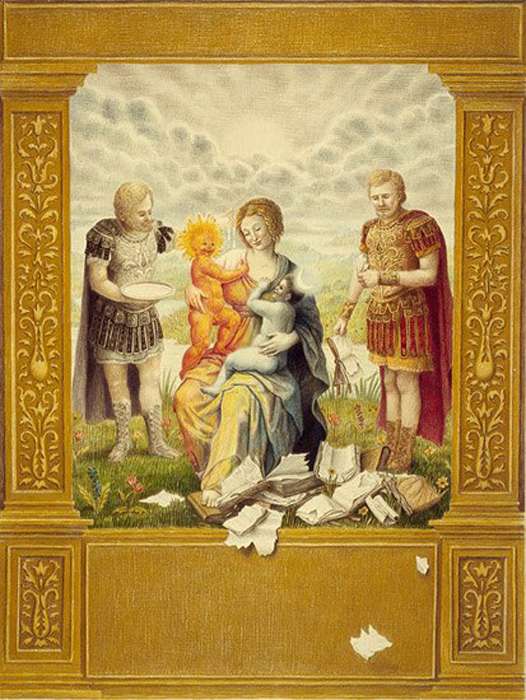 Join the Brother & the Sister & drink to 'em in the Bowl of Love.)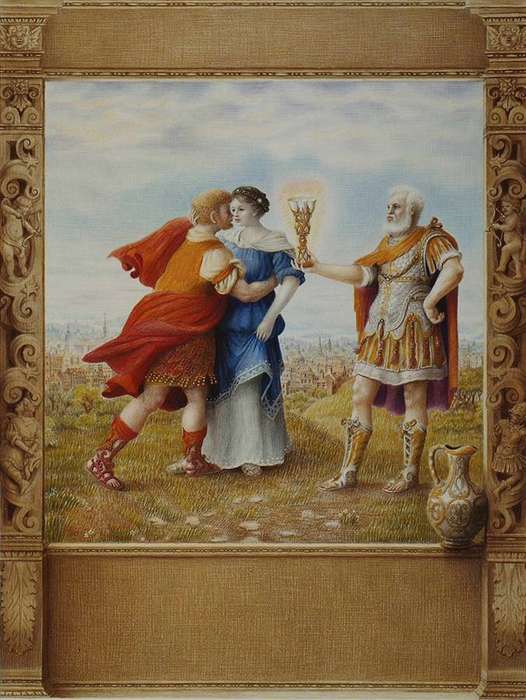 The King is sitting in a Vaporous Bath, and is freed from the Black Gall
by the Physician Pharut.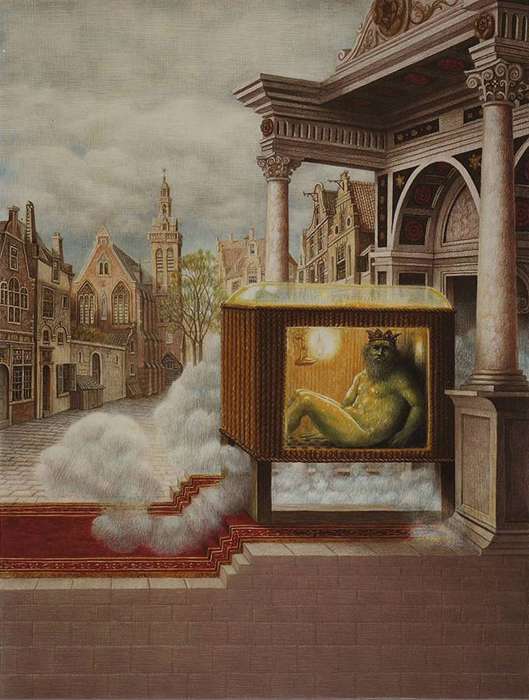 Sow Your Gold in the white foliate Earth.
The Philosophical Child acknowledges three fathers, just as Orion.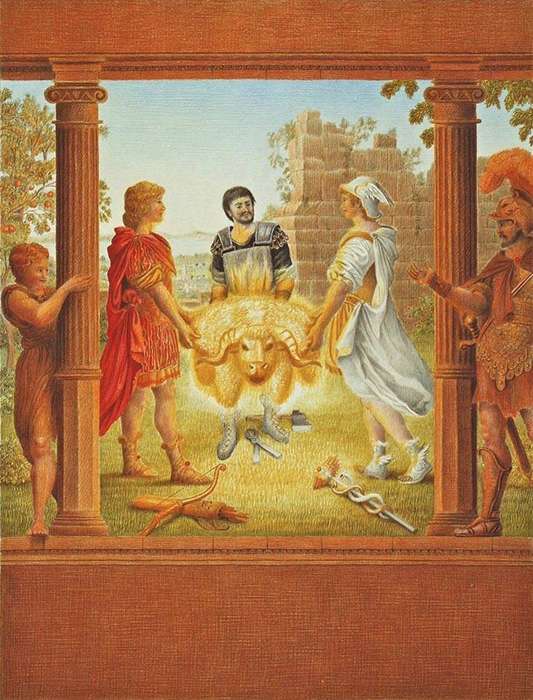 Three things are sufficient for the Magistery: The White Fume that is Water;
The Green Lion that is the Brass of Hermes; and Aqua Faetida.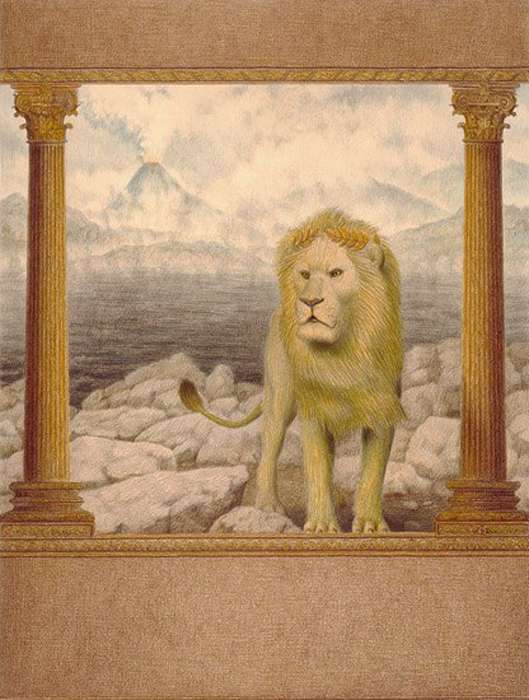 Having acquired White Lead, do the work of women, that is: Cook.
The Hermaphrodite, lying like a dead man in darknesse, wants Fire.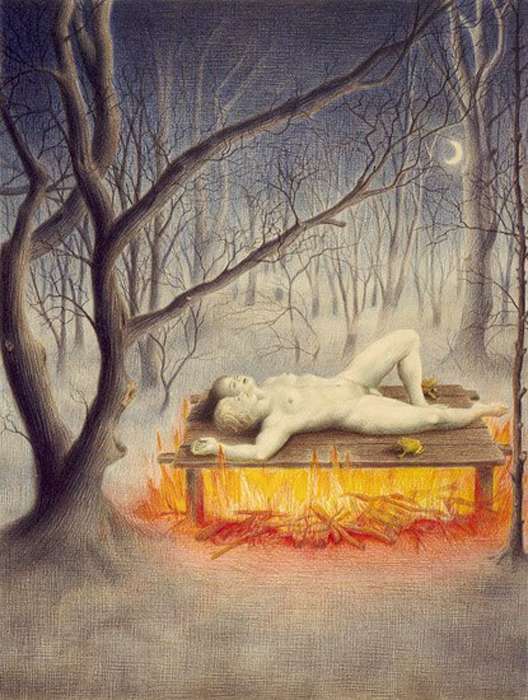 If you kill one of the four, they will all suddenly dye.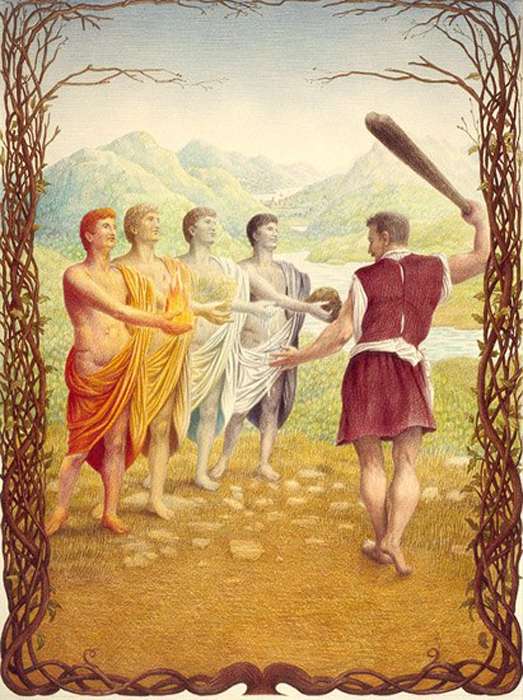 He that endeavours to enter into the Philosophers Rosary without a key,
is like him who would walk without feet.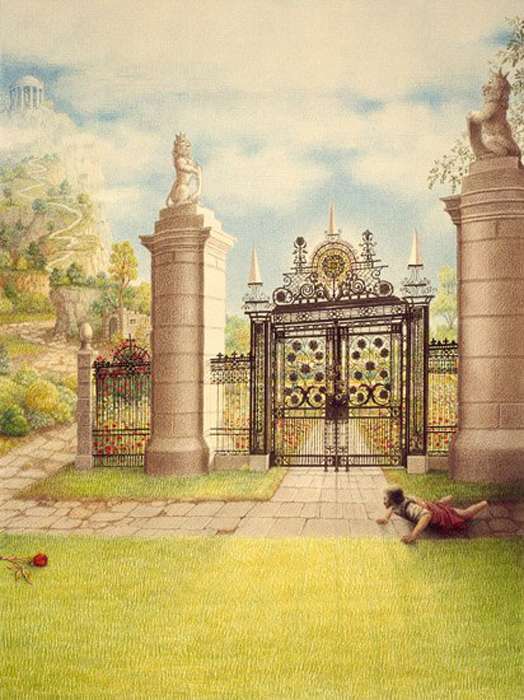 Make of the man and woman a Circle, of that a Quadrangle, of this a Triangle, of the same
a Circle and you will have the Stone of the Philosophers.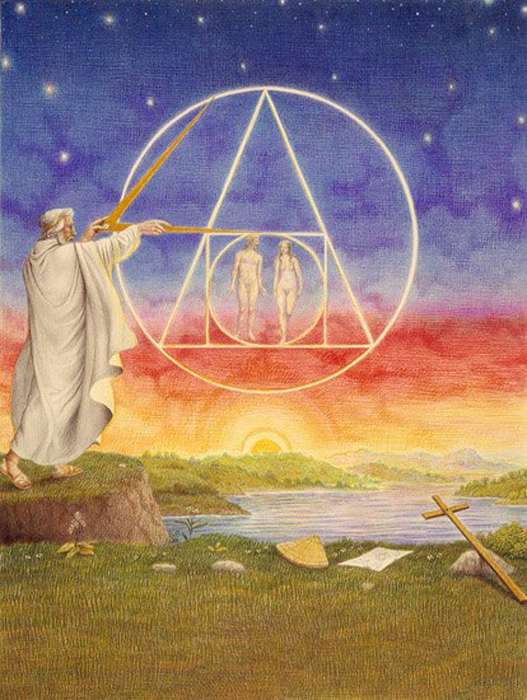 A wolf devoured the King, and being burnt it restored him to life again.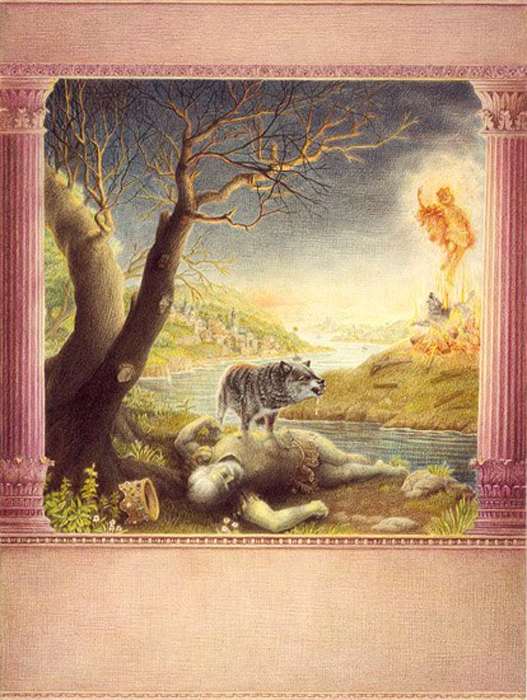 The Tree of Life is the fruit of Human Wisdom.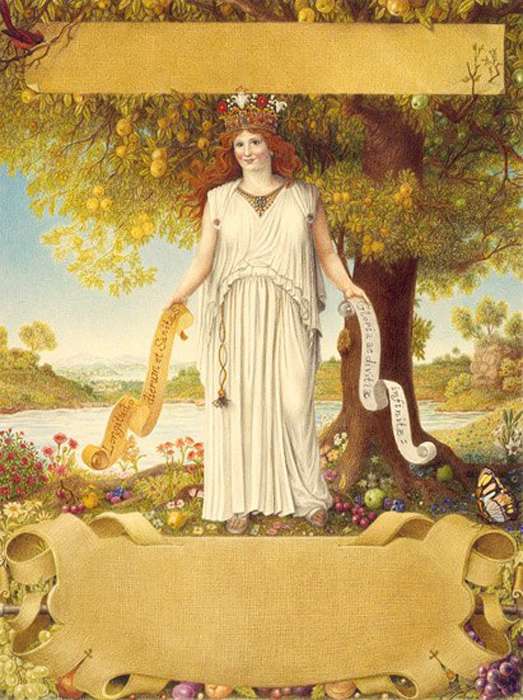 As the Salamander lives in fire, so also the Stone.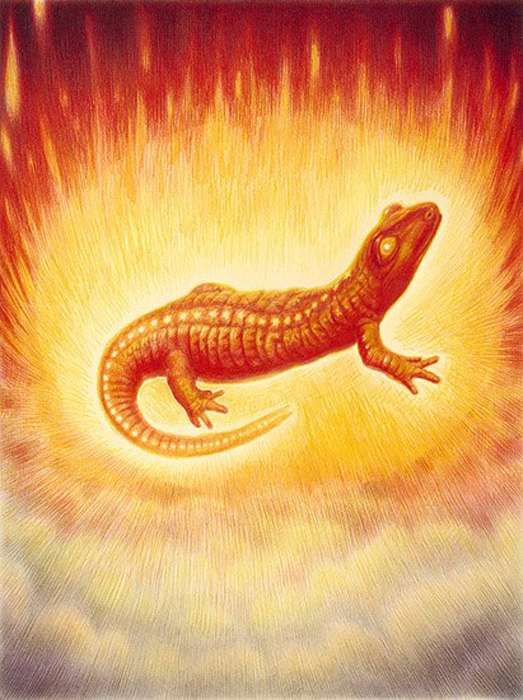 Adonis is killed by a Boar, to whom Venus hasting, tinges the Roses with her Blood.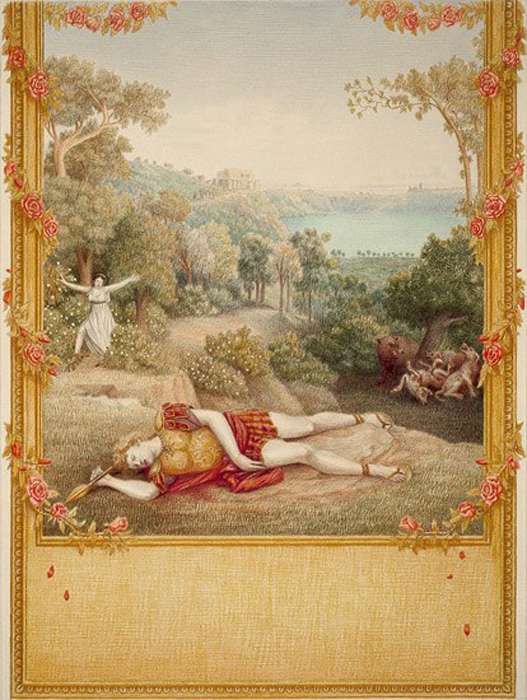 Nature, Reason, Experience and Reading must be the Guide, Staff, Spectacles and Lamp
to him that is employed in Chemical Affairs.
Typhon kills Osiris by deceit, and disperses his limbs. But the famous Isis
gathered them together.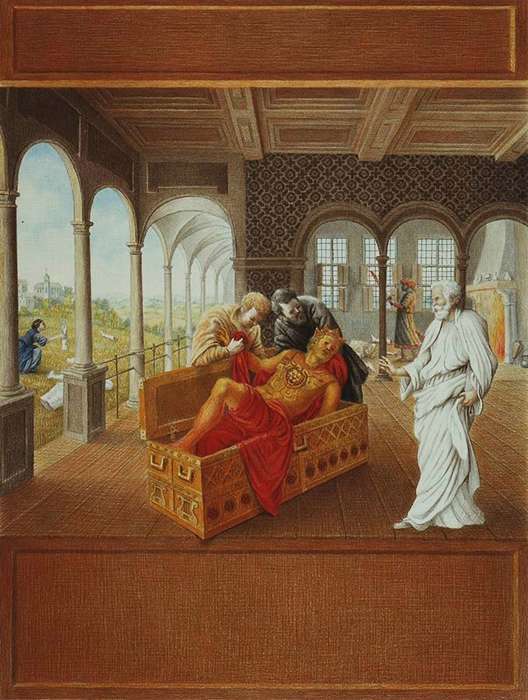 The Dragon kills the woman, and she kills it, & together they bathe in the blood.