The Higher Developed Devas
These beings, usually called angels, archangels and so on, are creative intelligences building our world. They know how to manipulate ethereal substances into ever more crystallized forms of which the end result is physical matter. They build vehicles for every life form.
They do not have free will, but are very powerful in what they do. Their form changes as they move around, and changes over time. They live in a state of immediate knowledge and are a source of happiness and exaltation. They live fully in the moment, in full concentration and in unity with the flowing energy of the field they are working in.
They can create sounds in the ethereal worlds that have a positive effect on humans and their environment. They work with sounds, mantras, and movements to create energy patterns.
There are devas which encompass more abstract ideas or concepts like power, healing, music, peace, education.
The following, The Deva of Stone, is an example of a cosmic deva at work, a deva where you would least expect it. (from To Hear the Angels Sing, by Dorothy Maclean)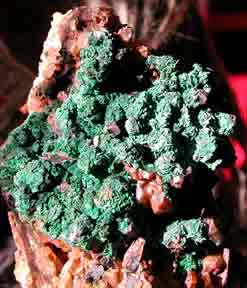 Nature is full of paradox, in that as you seek contact with what you consider a lower form of life, you in fact contact a more universal being. The mind of man codifies and formulates, which is within its right and purpose, but forgets that all is one, that God is in all, and that basic substance, seemingly most void of sensitive consciousness, is held in its state of existence by its opposite, a vast consciousness, too vast for you to do more than sense its fringes and know that it extends beyond your present imagination. You realize too that dense matter is influenced in its make-up by stellar energies.

Most people with the second sight have focus on the elemental beings, only a few also have contact with the angelic realm. They have described angels of sound, color, healing and so on, angels associated with the Christ energy and creative forces, but for a basic classification of the higher developed beings we have to turn to the old, but still valid classification in the Jewish/Christian tradition. So, here we go:
Besides all the beings and forces we have seen thus far, there are even more, greater beings that work on the fundaments of the cosmos. Here is an overview of the traditional hierarchy above the Archangels. The first name is from the Catholic tradition, the second name, between brackets, is from the Jewish tradition.
The Seraphim (Haioth ha Qodesh) distribute the universal force that allows mankind to fixate within themselves the divine unity. They determine the four supreme cardinal points, from which comes those of space. From these beings come the four elements, and all other group of four that determine existence. They are without any form.
The Cherubim (Ophanim or Galgalim) regulate and equilibrate the primordial chaos. They provide us the forms by which we are able to visualize the divine things. Their vibrations are in form of light as well as sounds. Their function is to maintain manifestation in movement.
The Thrones (Arailim) allow our spirit to fixate the images formed by the Cherubim. They maintain the primordial ether in the visible form in the subtle substances. They regulate and stabilize the power of the divine to give it form. They reside in the area of the cosmos where material form begins to take shape.
The Dominions (Hhashmalim) are like a reservoir of energy that animates nature. They give to men the necessary force to conquer the inner enemy and to achieve the ends that are assigned to them. Dominions are Angels of Leadership. They regulate the duties of the angels, making known the commands of God.
The Powers (Seraphin) have to do with divine sanctity and purification. Powers are Warrior Angels against evil defending the cosmos and humans. They are known as potentates. They fight against evil spirits who attempt to wreak chaos through human beings.
The Virtues (Malakim) work primordially on the mineral kingdom, the environment in which the beings of creation evolve. They produce the mineral realm, the metal, the gems and are the soul of all mineral medicine. Virtues are known as the Spirits of Motion and control the elements. They are sometimes referred to as "the shining ones." They govern all nature.
The Principalities (Tarshishim) give us the submission of all things, they embrace of all forces.
The Archangels (Beni-Elohim) rule over the animal kingdom and give man domination over it.
The Angels (Keroubim) are the guardians of the threshold, the defenders of the holiness of God against fallen man who would otherwise take the Tree of life. They deliver the prayers to God and God's answers and other messages to humans. Angels have the capacity to access any and all other Angels at any time. They are the most caring and to assist those who ask for help.

Good devas keep themselves to the realm they are working in. Evil devas will approach animals and humans with their bad intentions. It is said that strong plant poisons are caused by bad elves, and gnomes and nymphs can become parasitic.

Benevolent and Malevolent Beings
More evolved does not automatically mean that they are benevolent to humans. Superior spirits, however, have made a vow that they will never introduce themselves with a personal name as a means to make people believe in them. They decline any personal recognition. Their messages are always refined and, if high in vibrancy, short with a profound meaning, and they are not compulsive. True spiritual beings of high development have a full aura. They are filled with a particular quality of white clear light.
If you want to know with what kind of spirit you are dealing with, ask to show them their inner, divine light. True spiritual beings will respond, while spirits with bad intentions will not. Or ask them their name, a good spirit will not give one.
Malevolent spirits interfere with life on the physical level, and cause trouble when they give psychic powers to people. They often give prophecies of disasters. They have no sense of the beautiful or the artistic. They cannot fake beauty or artistry, or sincerity, as all this comes from the heart, and from the divine. They might have a great amount of intelligence, but it is not rooted in truth. They like to talk about and fake the truth, wisdom, righteousness and love, but it is all distorted.
Malevolent spirits feed on fear. To avoid them learn to keep your fear under control, or learn to eliminate it. The opposite of fear is trust, trust in the divine. Don't pay attention to them. Don't hate them either, or be angry. They are also children of the divine, who went the wrong path. Respect them for who they are, and make a clear choice not to get involved with them. Know you are rooted in the divine, and bring out that divine light, which we all have in ourselves.

Recommended websites:
Anglamarke: an amazing website with many accounts and information from a woman who have had contact with nature beings of all kinds her entire life. It also contains many of her paintings of these beings.
Some good books about Devas, or nature spirits:
1. To Hear the Angels Sing, by Dorothy Maclean
2. Nature Spirits and Elemental Beings, by Marko Pogacnik (Findhorn Press)
3. Healing the Heart of the Earth, by Markoo Pogacnikk(Findhorn Press))
4. The Real World of Fairies, by Dora Van Gelder
5. Devas, Fairies and Angels, by William Bloom (Gothic Image Publications, Glastonbury, England)
6. The Brotherhood of Angels and Man, by Geoffrey Hodson
7. Man as Symphony of the Creative Word, Rudolf Steiner
8. Sacred Land, and Voices of the Earth, by Clea Danaan