These all are individually made handmade decks. They are hand cut and laminated. The cut is not precise like a commercial deck, but it feels good in the hand and shuffles well.
CLICK THE LINKS TO SEE MORE !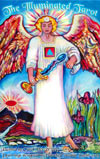 ---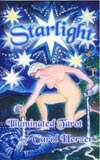 Starlight Illuminated Tarot
borderless
---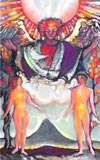 Spiritual Fire Illuminated Tarot
borderless
---


StarPurple Illuminated Tarot
borderless


---


Divine Healing Light
borderless


---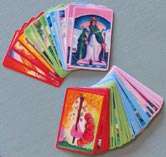 Elemental Rainbows
---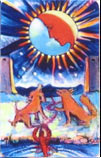 Crystal Fire Illuminated Tarot
borderless
---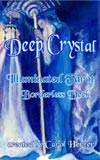 Deep Crystal Illuminated Tarot
borderless
---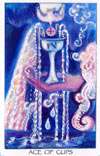 Dark Crystal Rose Illuminated Tarot
not available at this time
---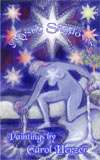 Mystic Shadows Illuminated Tarot
---
Exact sizes vary from version to version. Look to each version for details. Pouch included with all decks
---
The Story of the Creation of the Illuminated Tarot
Click here for an in depth article telling the history of the creation of this deck, which was begun in 1988
---
The Original Paintings of the original Version of the Illuminated Tarot
Look here to see the original paintings from which all other versions were derived.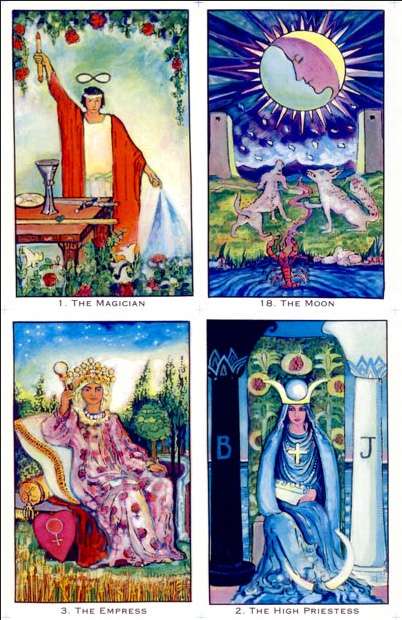 Email me first, and tell me three things:
YOUR SHIPPING LOCATION
VERSION YOU WANT
SIZE YOU WANT
PayPal is required for all orders outside the USA. Personal checks are also OK for USA orders.
I can not ship to another address different than what shows on your PayPal account.
For all PayPal payments I will send you an invoice after the order is confirmed by personal emails. All prices are in US dollars and payments must also be in US dollars, USD.
We always combine shipping on multiple item orders if possible. Shipping by USPS Priority Mail. Make sure your PayPal address is the correct shipping address.
---
Statement from the Artist
All of my decks are handmade and not to be compared to commercially printed decks. There may be minor imperfections. All decks are laminated on both sides, the lamination is very flexible, professional quality. With my decks the cut is not as precise as a commercial deck. Because I make the decks myself I am able to create many versions and sizes.
For GLITTER DECKS, and all decks with added effects of glitter iridescent and fluorescent colors added, look to the Divine Sparks of Light pages to see what I have available.

Questions? Email us at cherzer@outlook.com